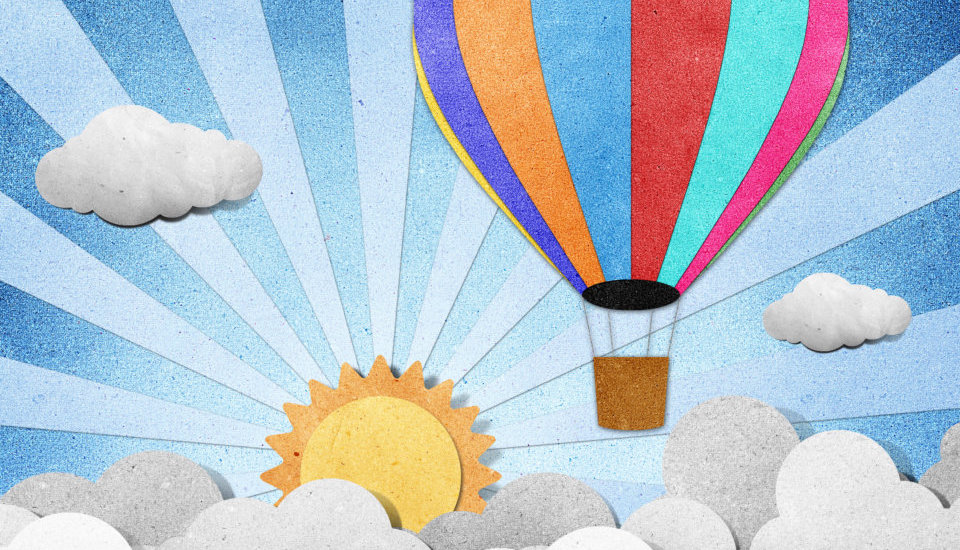 Welcome
A never ending hobby and
skills
Our cards and techniques continue to develop
the longer we work on this hobby. We are
always finding ideas on the internet, or seeing
cards at hobby shows that make us want to
keep growing and changing the appearance of
what we produce.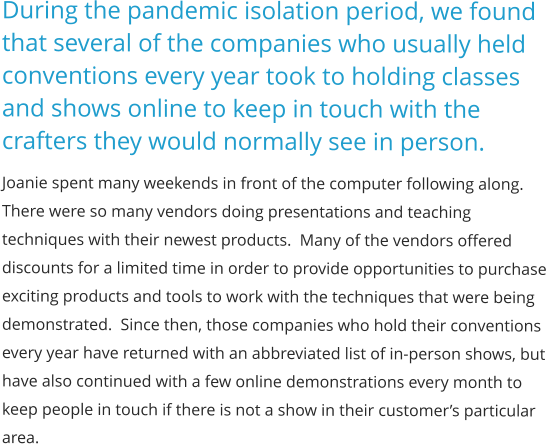 Unusual Designs
We love making unusual
designs, and working on
things that are unique to the
kind of work that we do. We
hope our cards express our
personalities and those of
the people we are sending
them to.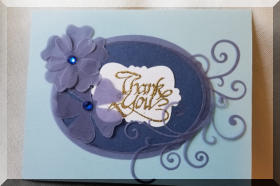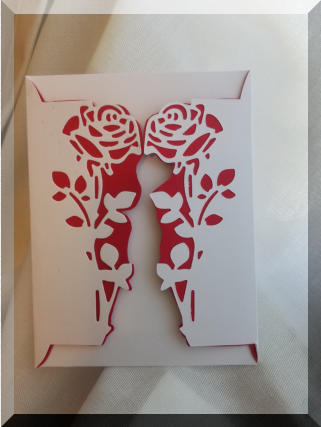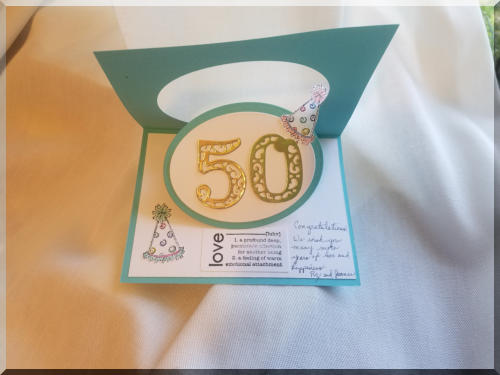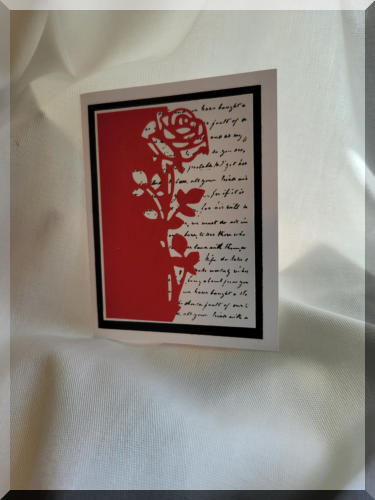 Joanie loves to experiment, using dies in different ways
to achieve different looks for her cards. We often say
that no two cards that we send are exactly the same
because we want our cards to be personalized for each
person who receives one. The basic card may be the
same, but the details including the colors and
decorations are individual to each card.
Joanie also loves cards with unique openings or
ways to display both the outside and the inside.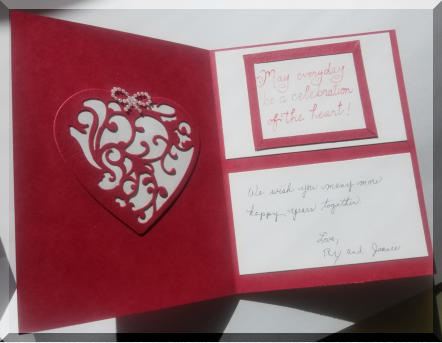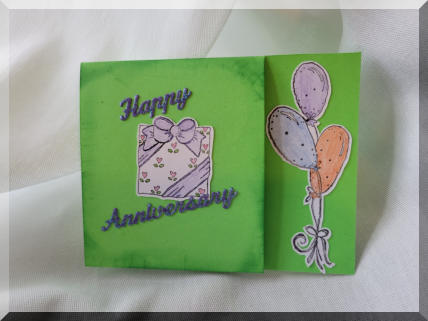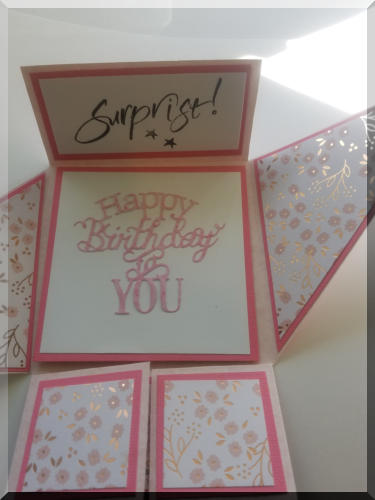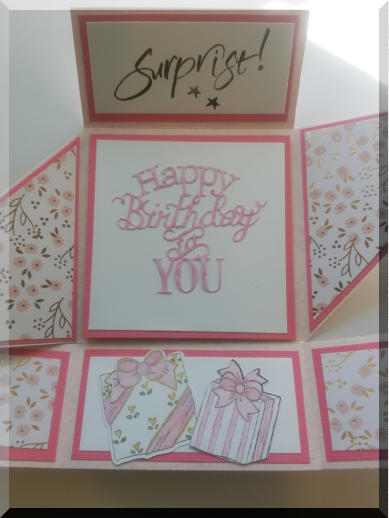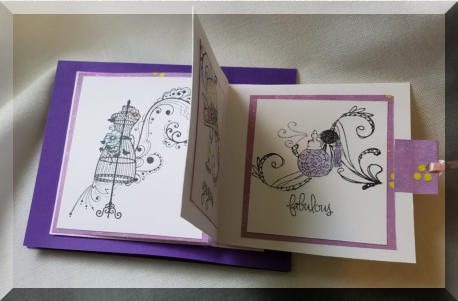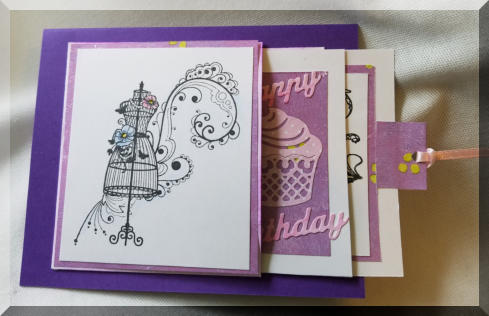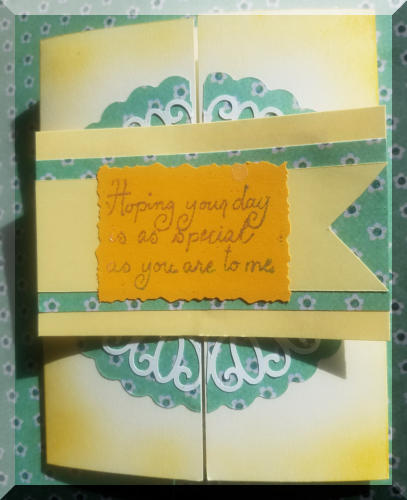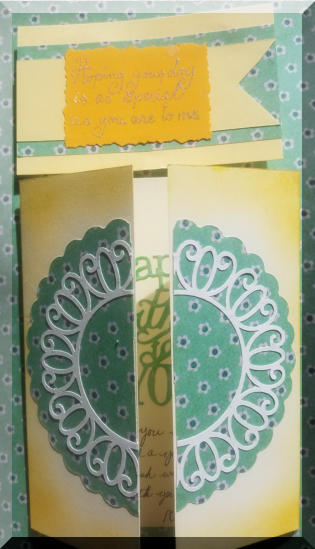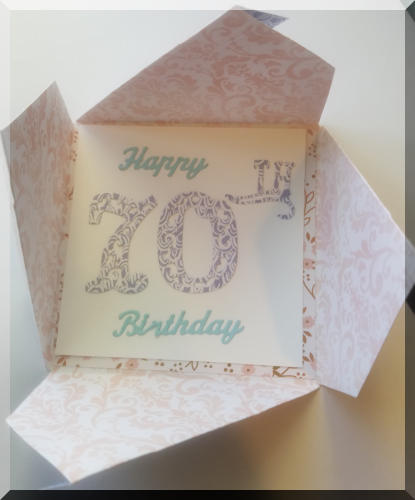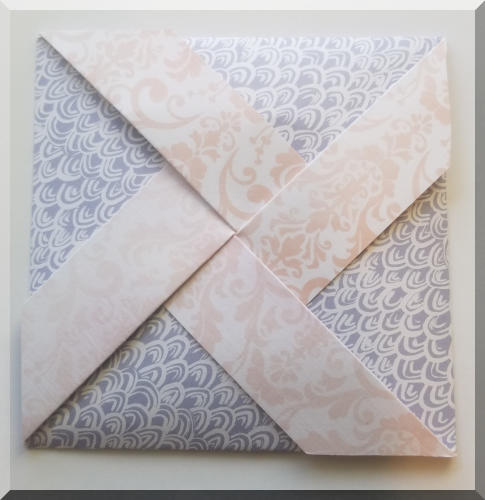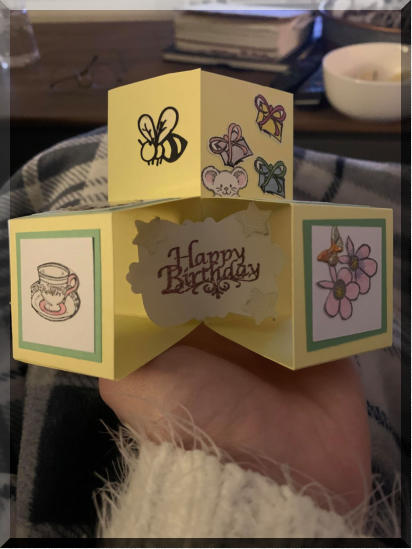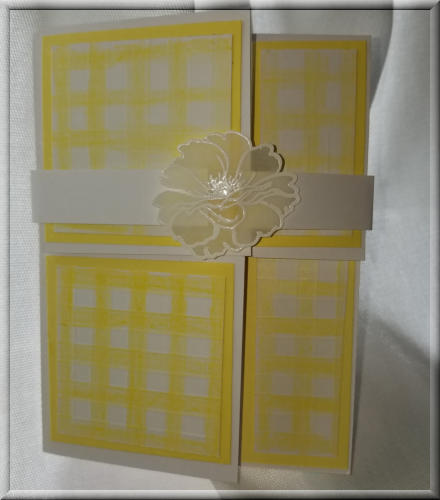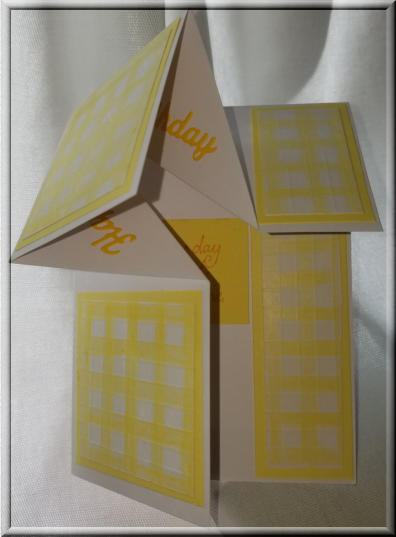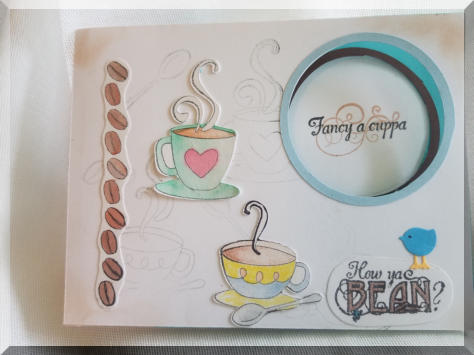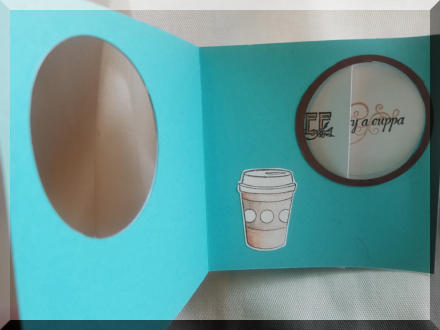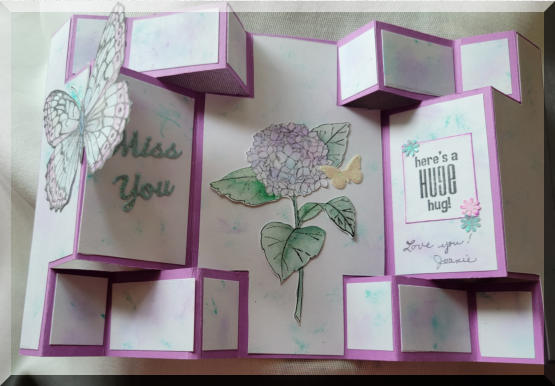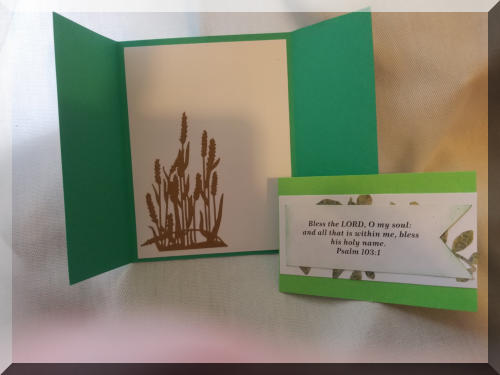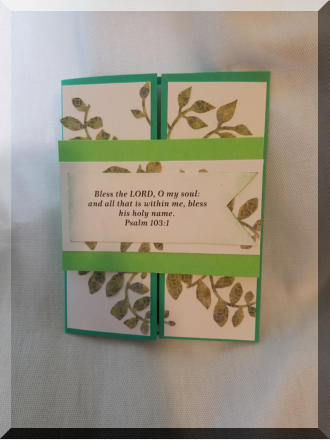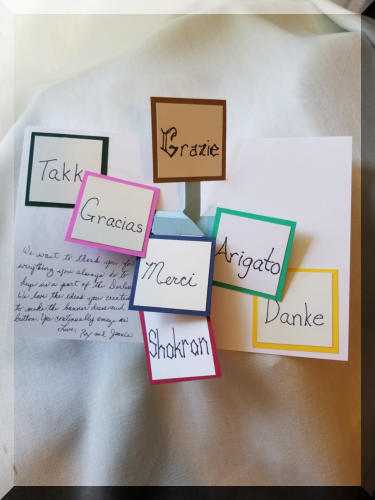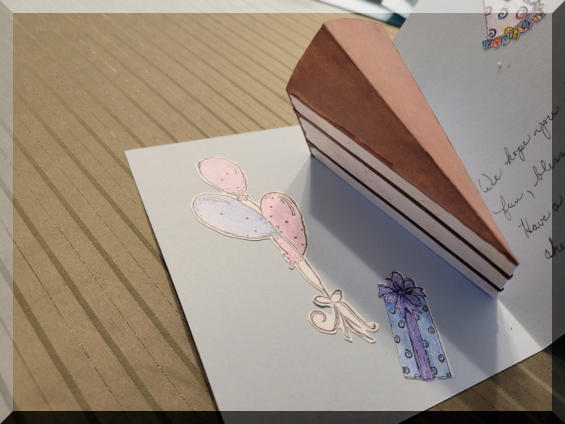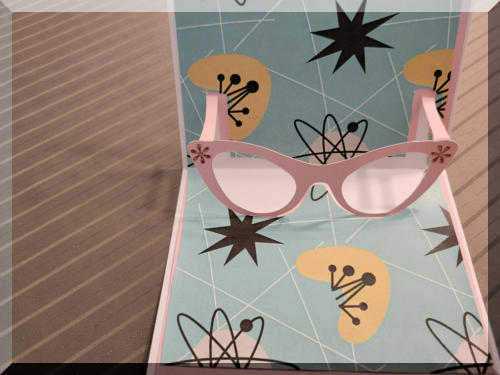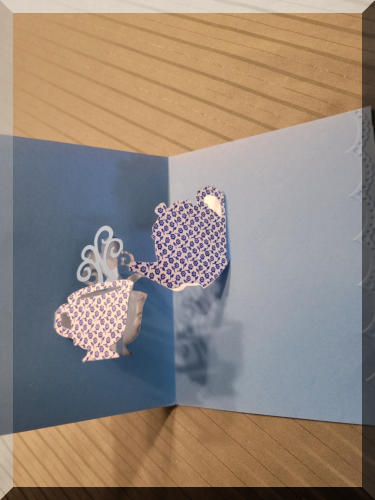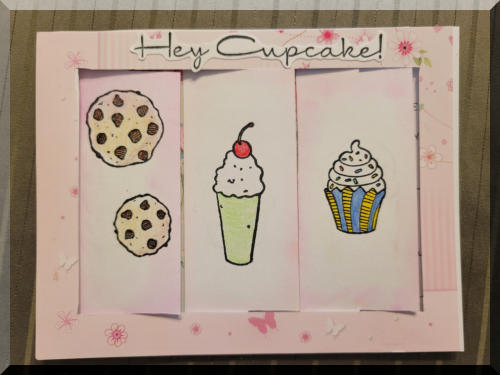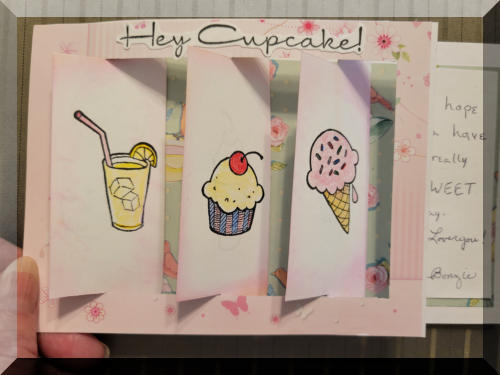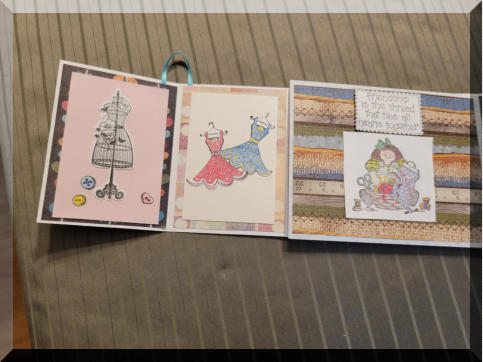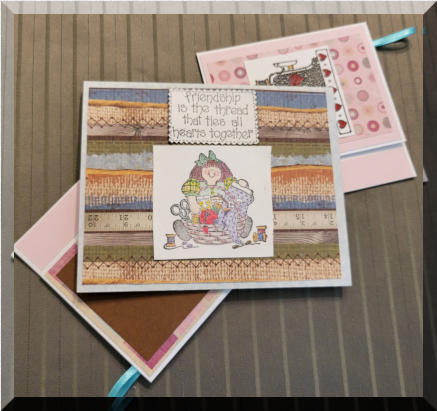 This card has several flaps that fold out and open up to show more of the design and the sentiments.
This card has slider tabs on the outside that flip as
you pull on the ribbon to open it up. These are all on
the outside cover and then the main card opens up
like a regular card to show the greeting inside.
With these cards, the horizontal band has flaps on the back that
slide into the slot on the front of the card to keep the card
closed. In order to see the sentiment inside you have to slide the
band up or down to get it off the card and open the sides to see
what it says inside.
This card looks best using double sided paper. It folds up into a square, but unfolds to reveal your message.
The horizontal band on the outside of this card wraps
all the way around the card to keep it closed. It slides
off so that the card can open and the inside with the
pop-up section can fold out.
The following cards have unusual ways of showing their messages. We like to give the person who receives a card a special
unexpected message if we can.
When this card opens, a new message slides over the message in the circular window.
With this card, when you slide the "frame" on the
outside to the left, the center panels flip over to
reveal pictures on the back of the panels and a
possible message on the background of the
card. We have done this with photos as well as
stamped images.
This card does not open like a regular card, but a panel on
each side of the center pivots out to reveal extra places
with designs and then those panels open like a card to
show more designs and your message. It is so much fun
to make and send interactive cards like this.
Joanie loves things that fold differently
and have lots of places for extra
interest. This card actually folds flat
with the opening in the center, so it
fits nicely into a regular sized
envelope. Because of the way the
folds are arranged, the card will stand
up on its own so it can be displayed
on a table or shelf.
I'm sure you've figured out by now that we love pop-up cards. Here are some of our most recent designs. So far the
reactions from people who have received them have been favorable.
Ray designed this one all on his own. He
wanted a thank you card for someone who
works in an optical shop. From there, we
decided that it would be fun to have
different styles of glasses like we wear with
some of our vintage outfits, so the designs
and styles vary and have developed a little
more each time we work on them.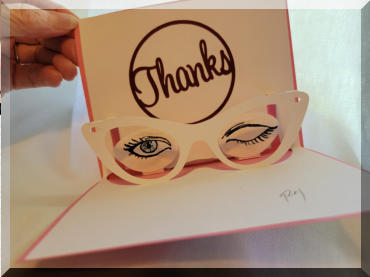 Next we found that we always need birthday cards for friends. We found a design online for a slice of cake
that pops up in the center of a card. Through a lot of trial and error, we finally refined the design so we
could make a cake slice that folds up into the card and pops out when you open it.
This little card folds flat to fit into an envelope, but pops
out to look like building blocks when it opens up. There
are lots of surfaces to add decorations and a sentiment.
There is no outside cover for this one.
This card is one of our older ones, but we love
making the teapot and tea cup with little intricate
designs like you would find on a real tea set. It's
also fun to include a tea bag inside the card in
addition to the message.
This card folds up to be a regular card, but as you open it up,
these little squares turn and pop up and out to show the
message or designs. We had to be careful to line the designs
properly so it all reads right side up when it is opened. It
looks different when you are building it.