© heavenlycastles.com 1999 to Present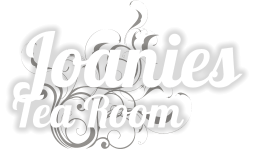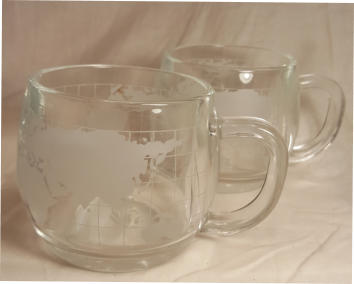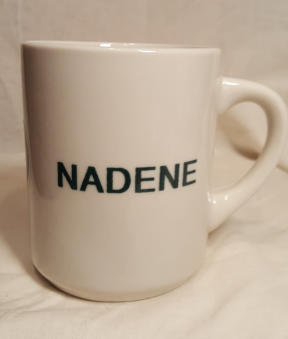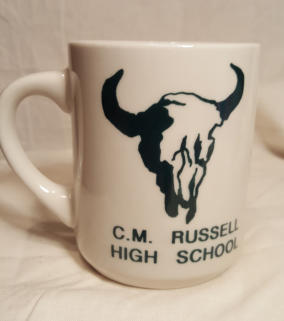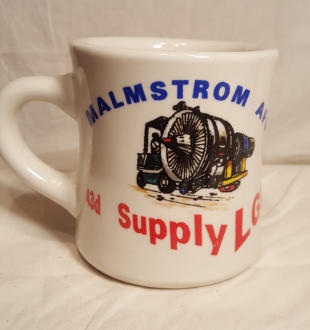 This was a decal that was printed and
fired on the mug by us. Some of the
detail was hand-painted into the design.
The mugs were used by one of the
squadrons at the local Air Force Base
where we lived.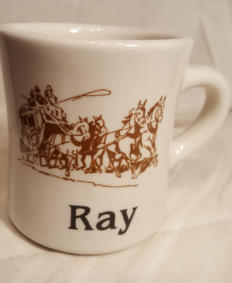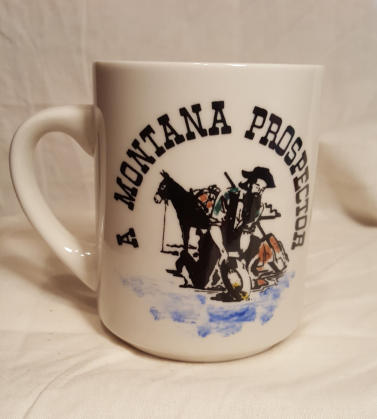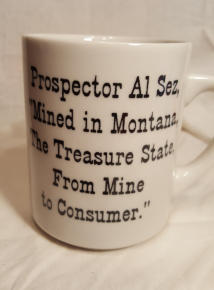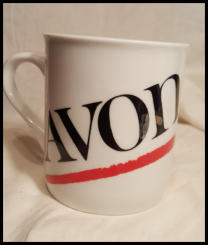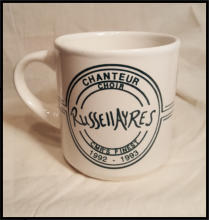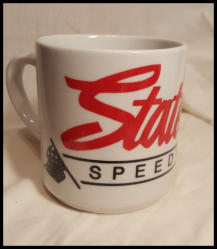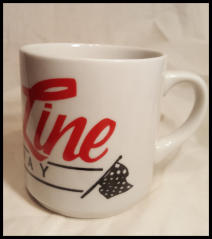 Here are a few more
examples of coffee
mugs we were
commissioned to
make for various
groups.
When Ray and I owned our home
business, one of the things we made was
ceramic decals. We were hired by a lot of
clients to make decals for them to fire
onto coffee mugs, or to make the mugs
for them, too. Here are some examples
of things we did.
Our neighbor knows we love everything
Disney, and also knows I collect cups, so
this was a gift from her.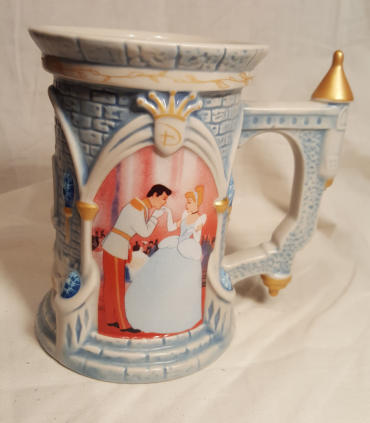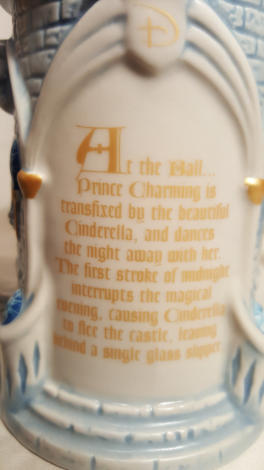 And yet another friend who knows we
love Disney bought this mug for me
just because she knows how much I
love Cinderella.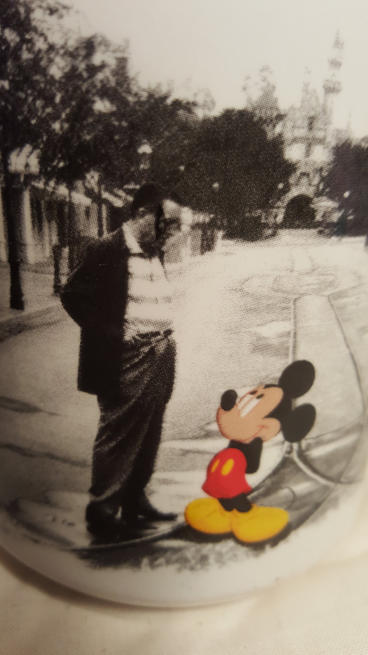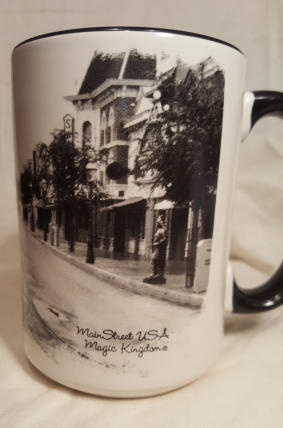 Our collection of Disney mugs goes on and on.
This one was a gift to Ray from a neighbor.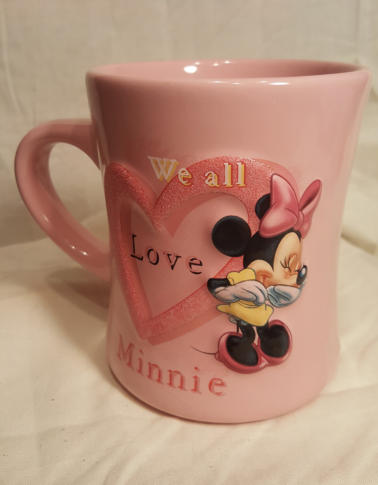 And a Minnie mug for me from the
same wonderful neighbor.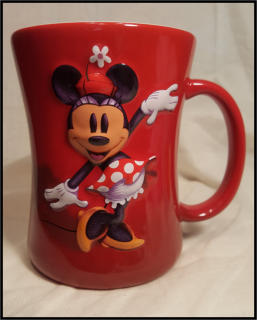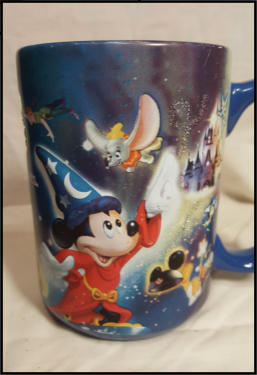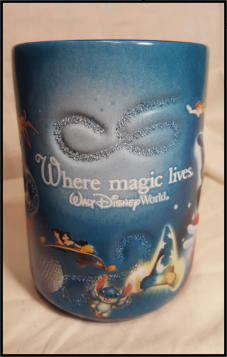 Of course,
we've
collected a
few Disney
mugs on our
own, too.
These were personalized graduation
cups for a local high school choir given
to them by their choir director.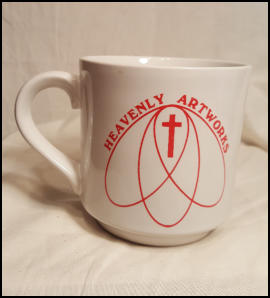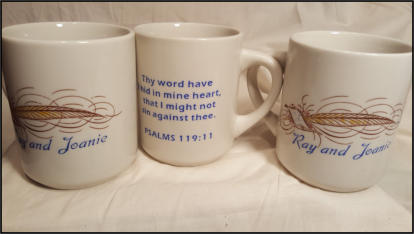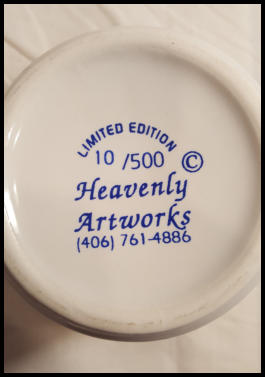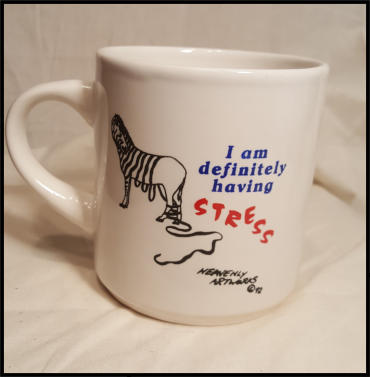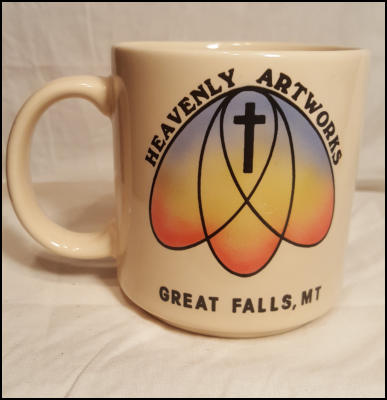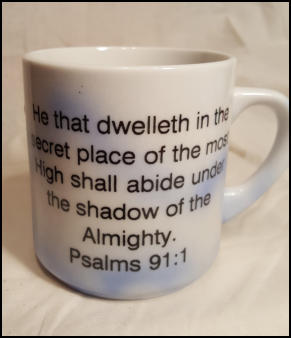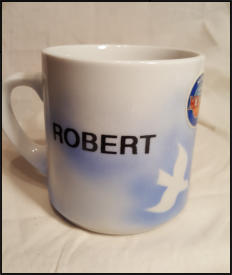 We liked the ceramic decal printing business
so much that we decided to ,make some of
our own artwork and make cups for
ourselves. Each of these was designed by us.
The photo with the group of three cups is
what we called our scripture mug. We added
different Bible verses on the back that were
favorites of ours. The Heavenly Artworks mug
with the color was airbrushed and then fired
onto the cup. The blue and white mugs were
designed so that people could order their
favorite verse and have their name on the
opposite side. Many people used them to
give as Christmas gifts for friends and family
members.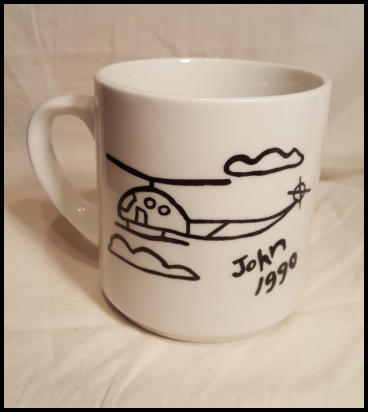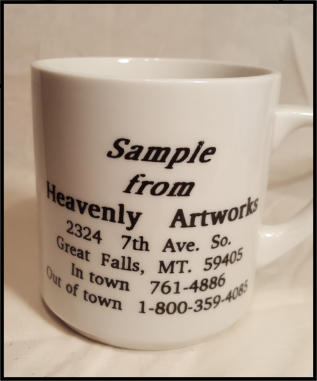 One really favorite idea that we did was to
have people submit designs their child had
drawn, convert the design to a decal and fire
it onto a cup. We had several Scout troops
do this as gifts for Father's Day or
Christmas. That way a parent had a
keepsake that would last for years.
Years ago, Nescafe coffee gave
away these coffee mugs with the
purchase of their instant coffee.
I couldn't resist getting a set, and
have hardly ever used them.
Because we
lived in the
west, western
designs were
always in
demand.
We made an
acquaintance with
an older gentleman
who was a part of a
state-wide gold
prospecting group.
He ordered these
coffee mugs to sell
along with some of
his prospecting
equipment when
he went to gold
shows and fairs.